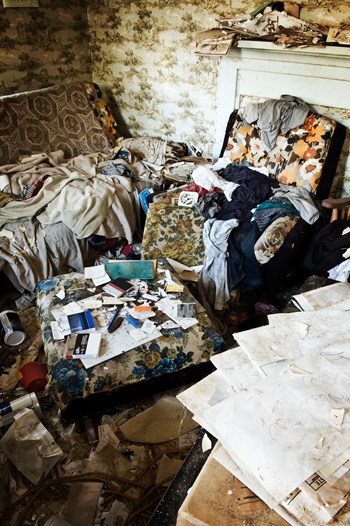 Thanks to several popular cable TV shows, an economy-driven emphasis on downsizing and minimalism, and a politically-driven discussion of the effects of untreated mental health conditions on the greater community, the issue of pathological clutter and compulsive hoarding has become part of casual conversation and (unfortunately) a great deal of misunderstanding.
What's certain is that hoarding disorders pose unique challenges in multifamily units—not just for the hoarding unit owner themselves, but for the surrounding community of residents, managers and boards.
Once hoarding disorder is appropriately identified in a shareholder or resident owner, there is a responsibility to the health and safety of all residents—including the resident with hoarding disorder—to work to get their residence into compliance with municipal safety codes and association bylaws, and to get the suffering resident set up with ongoing care to prevent recurrence. With the right education, resources, and ongoing care from professionals dedicated to helping those with this disorder, a willing and motivated resident can establish a normalcy that may enable ongoing functional community living.
That said, it's important to know exactly how to intervene when a resident is beyond care, or resistant to help and unable to meet reasonable requests and time limits on building bylaw compliance. Here is an expert-advised overview for concerned neighbors, board members and building managers and staff seeking to familiarize, identify, understand, and hopefully help a community member who is dealing with this very serious and, at times, even life-threatening disorder.
Distinctions and Definitions
As of May 2013, the Diagnostic and Statistical Manual of Mental Disorders, 5th edition (DSM-5)—the mental health care profession's go-to resource when it comes to diagnostic criteria for mental illnesses and behavioral disorders—officially moved to redefine hoarding as a distinct disorder (www.compulsive-hoarding.org), rather than the previous edition's definition of hoarding as a symptom of obsessive compulsive disorder (OCD).