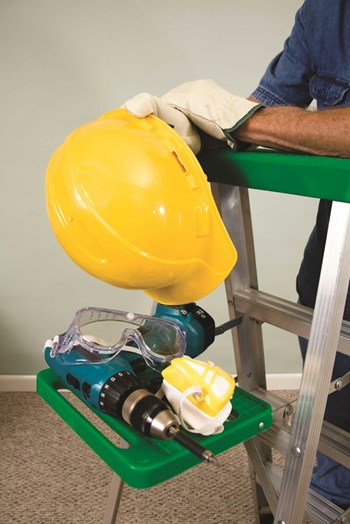 In addition to their boards and managing agents, co-op and condo communities depend on the many workers who take care of building maintenance and residents' needs. Building staff, maintenance workers, the super, and other employees are all essential to maintaining a well-run building. At the same time, these workers have the right to do their jobs in a safe environment, in a building that abides by local, state and federal laws. With that in mind, boards and managing agents must stay abreast of all relevant rules and regulations to ensure a safe working environment for their staff members.
OSHA and the Union
The Occupational Safety & Health Administration (OSHA) is the primary agency charged with creating regulations, setting standards and enforcing compliance when it comes to worker safety.
"The primary [worker safety] statues are OSHA regulations," says Matthew Persanis, a partner with Elefante & Persanis, LLP, a labor, employment and real estate law firm in Scarsdale who is also labor counsel to the Building Realty Institute and many other employer associations. "If a building complies with OSHA regulations, they are complying with what they need to."
According to the OSHA website (www.osha.gov), "OSHA creates and enforces regulatory standards that require certain precautions to be taken in order to ensure the safety and health of workers." The tasks maintenance workers perform are covered by several of these standards. More information regarding these standards as well as other assistance can be found on OSHA's website, including a wealth of pages on a wide array of safety and health topics pages with free information to show employers and employees how to stay safe and healthy on the job.
"It's also important to note that OSHA offers free, confidential onsite safety and health consultation services," says an OSHA spokesperson. More information is available at www.osha. gov/dcsp/smallbusiness/consult.html
"OSHA's role is to enforce the rules that apply to any work being performed on-site," says Kate Ferranti of SEIU Local 32BJ, the Service Employees International Union, which represents building workers throughout the Mid-Atlantic. "They can inspect a condo if there is a history of accidents there, or if an employee files a complaint regarding lack of training or if a hazardous condition exists."
SEIU Local 32BJ is the largest building service workers union in the country. The union represents more than 100,000 workers in New York, New Jersey, Connecticut, Pennsylvania, Maryland, Virginia and Washington, D.C. Union members include cleaners, doormen, porters, maintenance workers, window cleaners, security guards, superintendents, and theater and stadium workers.
"The majority of building service employees in the New York-metro area are represented by Local 32BJ SEIU," says Persanis. "There are also the three multi-employer bargaining groups—the Realty Advisory Board (RAB) for Manhattan, Queens, Staten Island and Brooklyn; the Bronx RAB (BRAB) for the Bronx; and the Building and Realty Institute (BRI) for Westchester and Rockland counties. The BRI has been very proactive in its discussion of work rules with the union. There is a list of job duties that the employees must be able to perform, and the same has been used by the BRAB. The RAB contract does not have specific duties but there is a feeling that the employees must perform all maintenance."
Among its benefits, Local 32BJ SEIU offers training and vocational classes for its members.
"All staff members and property managers can benefit from health and safety training to avoid accidents," says Ferranti, "and any such training plans are determined by the individual residential buildings. If the employees are participants in the 32BJ Training Fund, there are classes that include significant content on training, including Industrial Training."
Proper Training for Building Staff
It goes without saying that building staff must be properly trained and qualified in the areas in which they work—and their employers are responsible for making sure that staff members are adequately trained.
"Property staff must have training appropriate for the types of jobs and tasks they are performing," says an OSHA spokesperson. "If they work on electrical equipment, they need to be qualified. If they work with chemicals, they need to be trained in the safe use of those chemicals. If they are performing servicing and maintenance on equipment, it is possible they will need training in the control of hazardous energy (lockout/tagout). It is their employer's responsibility to ensure the workers are trained on the hazards to which they are exposed."
In addition to being properly trained, workers must adhere to OSHA rules and regulations on the job.
"It is the property manager's responsibility, as management, to ensure that his or her employees are complying with all applicable OSHA regulations," says the OSHA spokesperson. "If OSHA conducts an inspection and there are violations of OSHA standards, the employer may receive citations that include monetary penalties; employees are not penalized. This makes it important for employers to make themselves aware of potentially hazardous conditions and situations and take corrective action immediately. For contractors, the property manager may be responsible for unsafe conditions associated with the contractor if they have the ability to control the work at the jobsite."
In residential buildings, the managing agent—not the board—is in charge of making sure that staff follow the rules and regulations of the building. Once the board is involved, it becomes a case of too many cooks in the kitchen, and staff members are likely to be confused as to who they report to. With the managing agent essentially acting as the boss, the communication process is streamlined.
"The managing agent is the enforcement arm of the board," says Persanis. "The board makes policy decisions, but the agent carries them out. The board should not be involved in the day-to-day running of the building, nor should the board members direct the staff on their daily duties. The managing agent is responsible to direct the staff and make sure they're performing the way they should. There is too much potential for confusion when employees take orders from board members and a managing agent. They need to have one boss."
Because building managers bear so much responsibility for staff, managers must be well versed in all applicable rules and regulations that pertain to their workers. Conferences as well as continuing education courses offer managers the opportunity to stay up to informed and remain up to speed on the latest developments in these areas.
"Managers should attend conferences and continuing education classes. I recently gave a presentation for NYARM on work rules and I do several conferences for the BRI each year on a wide range of employee issues," says Persanis.
Accidents and Violations
Accidents can occur even if you've taken ever precaution possible and abided by every rule and regulation governing your building.
"According to the 32BJ Health Fund, building staff members typically injure themselves on the job through slips, trips, and falls," says Ferranti. "Other injuries include ergonomic problems (i.e., back pain, wrist injuries), machine guarding (often called 'pinch points'), minor electrical injuries, and exposure to chemical household-related products."
When a building violates a labor or safety law covering their employees, the owner is liable.
"The owner is responsible, whether it is a cooperative, condominium or rental," says Persanis. "The owner is ultimately responsible for what goes on at the building. Consequences are usually fines."
In the case of a clear-cut violation, staff should first notify the building's managing agent of the situation, and let them take it from there.
"All violations of any kind should be first brought up to the managing agent so that they may be rectified as quickly as possible," says Persanis. "If that doesn't work, then the employees may contact their union representative. For violations of labor law and unfair labor practices the employees may contact their union or the National Labor Relations Board. Administrative grievances can be directed to the Department of Labor or OSHA for health violations."
Learning and abiding by the many local, state and federal rules and regulations might seem daunting, but not operating within the rules can be even worse for your co-op or condo. Violations can lead to fines and—even worse—serious injuries to your staff or residents. It's in everyone's best interest that staff members are properly trained and building rules are clearly spelled out, for the safety of anyone who works or lives in your co-op or condo building.
Stephanie Mannino is a freelance writer and a frequent contributorto The Cooperator.