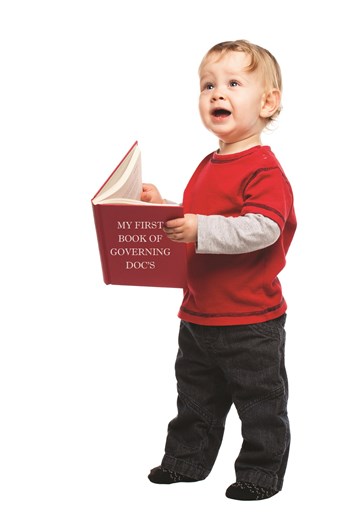 So, you've decided to buy an apartment in the tri-state area. Congratulations—that's the easy part.
Now you must choose whether to buy into a cooperative or a condominium. That's harder. Significant differences exist between the two models of home ownership. Although from a physical standpoint one building may look much like another, co-ops and condos are different products, with very different underlying legal structures. The contents of their respective governing documents can affect your ability to buy, enjoy, and eventually sell your residence.
The Very Basics
"In a co-op, the board has an approval right over any potential purchasers, a vetting process of sorts for financial or some other reasons, as long as the reasons for rejecting an application are not discriminatory," says Eliot H. Zuckerman, a partner with the law firm of Smith, Gambrell & Russell, LLP, in New York City.
"For people who are buying and selling, the process is smoother in a condo. A condo can't reject a buyer, but can exercise its right of first refusal and take over the buyer's contract," he says. The board could exercise that right if it wants the space for an exercise room or other common area, if it has reservations about the would-be buyer's financial wherewithal, or if it thinks the sale price is too low and wants to resell the apartment unit later for a profit.
"If you live in a building and plan to stay there a while, you would likely prefer a co-op," Zuckerman says. "The board exercises more control over sublets as well as sales. There are many more lease situations in a condo than a co-op, and much less board control over who the neighbors are."
Another major difference is in financing. A co-op that needs money can obtain a mortgage or refinance an existing mortgage, but in a condo, financing is much less available. "Sometimes a loan to a condo board secured by the common charge cash flow may be possible," Zuckerman says. "When a condo makes a major capital improvement, if it doesn't have an adequate reserve fund, it has to special-assess the unit owners."
Why the Differences?
Co-ops and condos are both common-interest communities, but their governing documents have inherently different legal mechanisms that determine how they function, says Wendell A. Smith, a partner at the law firm of Greenbaum, Rowe, Smith & Davis, LLP, in Woodbridge, New Jersey.
"In a co-op, the entity that owns everything is a corporation," Smith says. "The co-op corporation owns the entire building—the individual apartments and the common elements. Each individual resident has a proprietary lease to his apartment, and a share interest in the corporation."
The number of shares in the co-op is determined at the time of incorporation, and is listed in the co-op's offering plan. Allocation of shares to individual shareholders is based on an apartment's square footage and the desirability and location of the apartment within the co-op, says Michael M. Kayam, a partner in Lasser Law Group in New York City.
Generally, units on higher floors receive more shares, as do units with amenities such as parking spaces and balconies. Such units typically cost more and have higher maintenance fees.
"In a condo," Smith says, "the units in which the people live are individually owned, but the common elements are owned jointly. Each unit owner has title to an undivided proportional interest in the common elements."
In a third type of common-interest community, the homeowners' association (HOA), "The residents own their individual units, but the association owns the common property—roads, lawns, clubhouse, etc. As an HOA member, each unit owner has a beneficial interest in the common elements, but not a legal title," Smith says.
State by State
The laws governing common-interest communities in New York and New Jersey are similar, but their regulatory authority and terminology vary. In New York, the state attorney general regulates common-interest communities; in New Jersey, it's the Department of Community Affairs (DCA).
For co-ops in both states, "The nomenclature is the same—certificate of incorporation, proprietary lease, and bylaws," Smith says. "New Jersey also requires a master declaration, which is recorded and establishes the co-op."
For condos, the document establishing basic rights is a declaration in New York and a master deed in New Jersey. Condos in both states have certificates of incorporation, and bylaws that address specific governance issues. These documents contain restrictions and guidelines for the condo's occupancy and use. Additional rules and regulations usually are attached to the bylaws.
These differences give rise to a common misunderstanding when people compare real-estate taxes and maintenance fees between buildings they are considering, because "They are carved up in different ways," Smith says. "When people are buying, they should understand what the total cost will be. Real-estate taxes in a co-op are paid by the corporation and are included in the annual maintenance fee, but in a condo and HOA the real-estate taxes are assessed individually against each unit. Also, in a co-op, the maintenance fee includes debt service for the master mortgage on the building, including the individual units."
Aspects of Governance
Co-op bylaws control the corporation's operations. The owners are shareholders who meet and elect the directors, who in turn meet and elect officers.
In New York, Zuckerman says, a condo is an unincorporated association which operates in many ways like a corporation, with bylaws similar to those of a co-op corporation. The governing body is a board of managers. In New Jersey, Smith says, a condo is a non-profit corporation with a board of directors or managers.
"Boards generally develop policies which many times are not written or formal, although they're typically easier to impose in a co-op than in a condo," Zuckerman says. Examples include the maximum amount of financing a board will allow a purchaser to obtain, the maximum duration of a sublet (two out of five years is typical), and alteration policies.
Public Offering Plan
Before a property becomes a co-op or condo, the sponsor (the developer who is constructing a new building, or converting an existing one) must issue a public offering plan detailing the nature of the project. Before signing a purchase contract, prospective buyers and their attorneys should review the offering plan, the governing documents, the minutes of annual and board meetings for the past two or three years, and other available records.
The offering plan is of particular interest to initial buyers because it contains pertinent information regarding the construction and conversion process and contains a list of special risks associated with the purchase. Over subsequent years and transfers of ownership it may be less illuminating, but still may disclose issues of concern.
Kayam says red flags in this vetting process may include expiring tax abatements; subletting rules; a primary residency requirement for so many months a year; alteration restrictions; evidence of leaks, smoke, or noise complaints emanating from the unit or adjacent units; plans to redo the lobby or elevators; and a pending maintenance-fee increase or special assessment.
Joshua Stein, who heads a boutique real-estate law firm in New York City, has his own red-flag list. It includes restrictions on financing and construction, a "flip tax" (a transfer fee that a seller must pay to the board upon selling his or her unit), deficiencies in the building's reserve funds, the overall condition of the unit, and the disposition of chandeliers and other fixtures that do or don't come with the unit.
Stein tells of someone who bought an apartment into which a ground-floor doughnut shop down the street spewed heavy odors in the early morning hours. The buyer didn't know about this beforehand. "They got the doughnut store evicted. It was a big pain," he says.(No word on why the owner was against the smell of donuts, but to each their own.)
Stein says a sponsor may have a seat on the board while sales are underway, which could be a long time if he retains some units in a conversion and sells them gradually. Also, Stein notes, "Some units in a conversion may be occupied by rent-regulated tenants who can stay for life at below-market rents. The sponsor may continue to own those units, or sell them to an investor."
In the 1980s, many co-op conversions with rent-regulated tenants took place. "In the early 1990s," Stein recalls, "there was a real-estate depression and many of those sponsors owned assets with negative cash flow. They walked away from those units, which came under ownership of the co-op corporations that owned the buildings. A few years later conditions improved, and the co-op corporations sold the units and got the last laugh."
Read Before Signing
In New York, once you sign a contract, there is no rescission period (a specified time during which you can cancel the contract and get your down payment back). In New Jersey, contracts generally include a seven-day rescission clause, but the offering plan alone may be a big book more than an inch thick that would be hard to review so quickly. "That's why you should see the offering plan before signing a purchase agreement," Smith says.
If you're buying a pre-owned co-op or condo and the owner can't find his or her documents, you should be able to obtain them from his lender, the property's attorney, or the managing agent. Expect to pay a copying fee. If the documents of the specific unit you're buying can't be located, the documents for a similar unit should address most of the building's issues.
With or without a rescission clause, the contract also should include a loan commitment period of 30 to 90 days. For buyers who finance their purchase, this creates a de facto rescission period.
"During this period, the buyer submits to his lender all of the required personal information, and the co-op or condo's information," Kayam says. "If the commitment period is 45 days and the buyer is at day 40, he should look at the contract and formally request an extension of the loan commitment date." If he doesn't request an extension, and the lender doesn't issue the letter by the commitment deadline, then the buyer risks losing his or her contract deposit.
The closing formalities for purchase of a co-op or condo also differ from state to state. In New York, a title company usually has its own representative present at a condo unit closing, while in New Jersey the attorneys often handle the title company documents, Zuckerman says.
George Leposky is a freelance writer and a frequent contributor to The Cooperator.