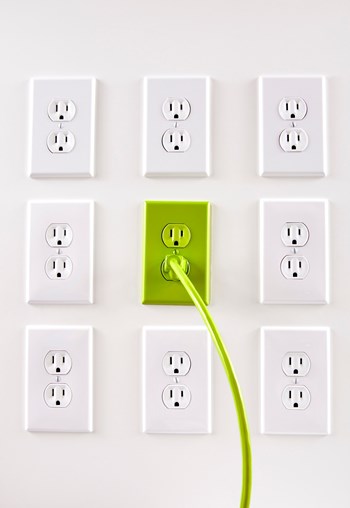 Last winter's frigid temperatures shocked many city dwellers accustomed to the mild temperatures that have been the new norm in New York for several years. New Yorkers donned down coats, insulated boots, and thermal underwear, and millions watched solemnly as their heating bills soared.
Because last winter was one of the coldest in many years, fuel consumption in the city was incredibly high. That was one reason for the rise in fuel costs; the demand was high but the supply was low. Another determining factor were the conditions in the world market for fuel, according to Martin Rosenman, president of Stuyvesant Fuel, a natural gas and oil service provider in the Bronx. "Problems in Iraq, problems in Nigeria, and unrest in Venezuela, which led to a lack of production last year, all contributed to the rise in oil prices," he says. The lack of gas available - thanks to underproduction - also contributed to the corresponding rise in oil prices.
Choose Your Fuel
In many of the city's residential buildings, oil is the fuel most often used for heat. A large percentage of older buildings have operated on oil heat from the time of their construction and have never converted. Lower prices have a lot to do with why oil is so widely used. According to Joseph Losquadro, president of Consumers Energy Group, an oil supplier and service provider based in Brooklyn, natural gas is usually more expensive than oil. "Oil is about 30 percent cheaper than natural gas," he says. Losquadro adds that when you tack on taxes, delivery charges and other miscellaneous fees to the natural gas price, oil may prove to be the better value.
Just as there are different grades of gasoline to put into your car so there are different grades of oil. There's number six oil, number four oil, and number two oil. Number two oil is most commonly used in residential homes. It is distilled oil and is more expensive than the other two types. Number four and number six oil are the most commonly used in multifamily buildings. In the past, number six oil - which is recycled oil - was cheaper than number four oil, but according to Losquadro, there has been little difference between prices in recent years. "Number six oil has more viscosity," he says. "It's very heavy and gives more BTU's per gallon, [but has to] be pre-heated, and its heating system requires more maintenance."
Pricing Options
Many fuel suppliers offer three options for fuel pricing; capped rates, floating rates, and fixed rates. Capped pricing plans allow for fluctuations in the price of fuel, but the maximum rate paid for fuel will be locked in. The customers price will not exceed the agreed upon cap. Floating rates are just as they sound - the price paid depends on market conditions."Ninety-five percent of our customers buy their fuel at market prices, " says Louis Romano, senior vice-president of Castle Oil Corp., a fuel supplier and service company located in Harrison, New York. He recommends paying the market rate because in the past six years those who didn't lock in their prices actually got better rates.