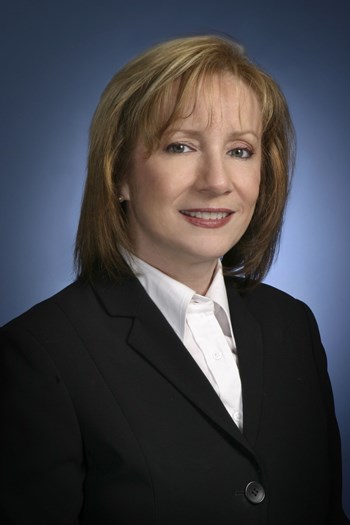 Many directors serving on the boards of co-ops and condominium communities assume that once they have secured the appropriate coverage for their properties, their problems are largely over. Unfortunately, problems in the insurance marketplace have created conditions which can leave unknowing boards exposed to losses from areas they least expect. One of the principal indirect exposures that all boards face relates to the contractors they engage to do everything from simple building repairs to large capital projects. These contractors may be plumbers, electricians, roofers, painters, HVAC service technicians and the like and may be performing a range of tasks on the property. Understanding what is necessary to prevent potential risks associated with these contractors is essential for every co-op and condominium board.
State Laws Impact Insurance Coverage
On larger projects, most boards have their corporate counsel prepare a written contract with specific insurance requirements including hold harmless agreements, stipulations to name the board as an additional insured, and setting out the coverages and amounts needed to work on the property. These insurance requirements are evidenced by a certificate of insurance, which enumerates the insurance company or companies in question providing the contractors' coverage, as well as the types of policies carried (i.e., Workers Compensation, General Liability, Automobile, etc.). The certificate of insurance will also confirm that the board has been included on these policies as an additional insured as required by the contract covering the work to be done.
At one time, these measures were sufficient; however that is no longer the case. State laws relating to construction, requirements pertaining to providing a safe place to work, and falls from heights now impose statutory liability on property owners who hire contractors to perform construction work on their property. The normal defenses that would be available to a property owner do not apply in cases involving injuries arising from construction operations and therefore, these cases are far more difficult to successfully defend. Due to this exposure, many insurance carriers decided to no longer write coverage for contractors. Those carriers that did remain in the market significantly increased their premiums. More recently, there have been some new insurance companies beginning to write coverage for contractors; however, their policies contain specific exclusions pertaining to the job-related injuries that are the cause of many claims. Contractors, particularly the smaller ones, looking to reduce their costs, purchase policies with these coverage restrictions. This is where the problems begin for co-op and condominium boards that hire these contractors to work on their properties.
Policy Exclusions Introduce
Increased Risks
While it is difficult to determine whether a contractor is aware of the limitations in their policies, the impact of certain coverage restrictions and exclusions will be felt by co-ops and condominiums as liability will be imposed on them by state labor law statutes. The board's expectation is that, since they have a certificate of insurance naming them as an additional insured on the contractor's policy, they will have defense and indemnification coverage under the contractor's policy. However, if the contractor's policy contains exclusions such as: "Injuries to Employees and Employees of Independent Contractors," there is no coverage. The corporation's insurance now has to respond. This type of unwanted claim could drive up the corporation's premiums or make it difficult to obtain coverage in the future.
Managing the Risks
To avoid these new exposures, boards should establish new risk management policies. In addition to requiring contractors to provide a certificate of insurance and written contract, they should:
• Require contractors to provide a copy of the list of exclusions page from their general liability and umbrella policies. This is an actual form contained within the policies.
• Include the wording "Primary and Non-Contributory" in the contracts pertaining to the additional insured status.
• Establish a review procedure with their insurance agents on the certificates for larger jobs. Not only may the contractor's policies contain exclusions that are problematic, but they may be insured with certain carriers that also could be an issue.
• Coordinate a review with their corporate counsel and insurance agent to update the insurance requirements typically used in their contracts.
In those cases, when a contractor is hired on an emergency basis without a contract, an indemnity sticker can be placed on the purchase order. Harleysville Insurance is one carrier that provides an actual example. Conversely, for service contractors who are regularly used by the corporation, it is advisable that the board consult their corporate counsel to discuss establishing an actual service agreement that includes a hold harmless agreement, and a written request for the corporation to be named as an additional insured on a primary and non-contributory basis, along with other insurance requirements tailored to the needs of the community.
Fiduciary Responsibility
Why is it important for co-op/condominium boards to adopt stricter standards when dealing with outside contractors? Isn't the community covered by its own insurance? It is the board's fiduciary responsibility to protect the interests of the corporation. The board does this in a variety of ways: by implementing good business practices, purchasing adequate insurance, and implementing risk management techniques to transfer, reduce or eliminate risk. Affordable, comprehensive insurance is key to the survival of the corporation. Every claim that is reported to the insurance company has some impact on the future pricing and availability of insurance to the corporation. If a board fails to control their losses, they could find themselves with significantly higher premiums, limited choices as to the insurance markets available to them, or the inability to purchase higher limits of coverage because of prohibitive costs.
The co-op/condominium's insurance carriers should always be notified when any type of accident occurs, even if it is for record purposes only. The claim should be reported immediately to the insurance agent for proper handling and guidance. This will help avoid coverage from being turned down because of "Late Report of Notice" in the event an actual lawsuit ensues. The corporation's insurance will respond when the corporation is legally liable for the bodily injury or property damage to others. When the board is able to obtain defense and indemnification coverage from the insurance of others, the payouts from its own insurance carrier are reduced. The better the corporation's claim history is, the more desirable the corporation becomes to the insurance carriers. The goal is to have insurance companies competing for your business, thereby giving your corporation more favorable terms.
Julie McCabe is with Cook, Hall & Hyde, Inc., an insurance and risk management firm with offices in Melville, New York, East Hampton, New York, and Fair Lawn, New Jersey.