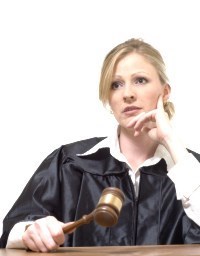 We all have nightmares. Whether it's hungry sharks nipping at our feet or shadowy figures lurking in the woods, there will always be things that wake us in the middle of the night. If you're a co-op or condo owner, manager or board member, your nightmares may be a bit more specific; perhaps they involve feuding board members, or contractors gone awry, or worst of all, a tangled web of litigation that gets more snarled the more you try to free yourself.
These legal nightmares are even scarier when they land on your doorstep for real. If not dealt with properly, disagreements or arguments between neighbors or board members can escalate, eventually landing before a judge and causing a world of financial and emotional hurt.
No matter how grisly the tale, though, there are almost always ways in which it could have been avoided. And for every bad experience—at least in the real estate world—there's usually a lesson to be learned.
Tales from the Co-op/Condo Crypt
You would think that new buildings would be less prone to legal nightmares than their older counterparts. After all, people are just moving in, the paint is still fresh, the board members are collegially learning the ropes side by side. The truth is that the newness factor in and of itself can be the root cause of a variety of potentially litigious issues.
Attorney Adam Leitman Bailey of Adam Leitman Bailey PC in Manhattan has seen some of the trouble that can arise when building communities first come together. He represented a Tribeca condo erected by a first-time builder. After the residents moved in, problems began to arise almost immediately. The boiler didn't work and there was no cold water. The roof was leaking, causing water to drain into multimillion-dollar properties, destroying hardwood floors and making life unbearable for those who lived there. And because the building was new, there was a brand-new board in charge—the members of which were about to get a hardcore initiation into handling bad situations.