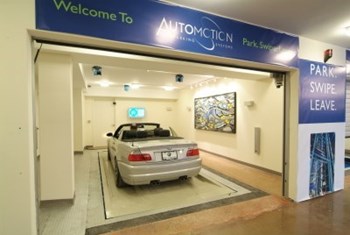 In a cramped city crawling with cars, a parking lot or garage is a gold-plated amenity for a New York City co-op or condo. Just as we need a place to lay our heads, we also need a place to stable our precious sedans and SUVs. Adequate parking is an important selling point to potential residents, a perk to current residents and a possible source of revenue for the building if extra spots are available.
Newer technology and engineering are paving the way for many buildings to solve the problem of inadequate parking. This article will explore and illustrate some of these newer technologies and discuss how they might be of value to New York City co-ops and condo boards and managers who manage their parking facilities.
Parking is Scarce
Not many co-op or condo buildings in the city have their own parking facilities and those that do may only have space for 10 or 12 cars.
The percentage of buildings that own on-site parking space is estimated to be less than five percent, according to Steven Aiello, senior vice president of Standard Parking Corporation, a parking and transportation management services company with more than 2,000 parking locations through the U.S. and Canada.
In some of the outer boroughs where larger complexes exist, the percentage might be considerably higher—more along the lines of 75 percent for complexes with at least 30 units.
"Recently, large new condo developments in Manhattan are receiving zoning approval for on-site parking and are increasingly including parking as an important amenity," Aiello says. "This is evident with many of the new condo developments on the Far West Side of the city between West 34th and West 70th Streets."
If parking doesn't already exist in the center of the city, it might not be financially feasible to put in an entirely new parking area, which would require going underground.
But technology is now allowing for other options.
At the moment, most parking for co-ops and condos in the city are not unlike what you would find in a shopping center—fairly unsophisticated outside lots. Some might have small, underground parking facilities in what was once basement space.
"There isn't a lot of parking in New York City," explains Ari Milstein, director of planning, North America, of Automotion Parking Systems, a company in the business of owning, managing, building and designing automated parking facilities. "Parking spaces never used to be valuable enough to be worth the construction cost. And very few have gone the route of trying to find alternatives as of yet, but we're starting to see that now."
"Park, Swipe, Leave"
Still new to the United States is an automated parking technology that's been employed in Europe and Asia for decades. Automated parking facilities allow buildings to enjoy more profitable and space-efficient parking systems. So far, the United States only has three such facilities: in New York, Washington, D.C. and Hoboken, New Jersey.
Automotion is leading the way in hi-tech parking, starting with the first fully-automated project at 121 Baxter Street, where developers were able to convert a 100-car parking lot into a 67-car automated garage, a 24-unit apartment building and a ground-floor retail space.
Milstein describes his company's technology as a pallet and racking system that uses mechanical components, as well as an elevator software technology, to automatically slide cars onto shelves in the garage.
Basically, the customer comes into a lobby area where a sign promises: "Park, Swipe, Leave." They park their car on a pallet, getting the value of a valet system without actually having anyone touch their car.
"The customer is the only one who drives his vehicle and the machine is the only one to park it," Milstein explains. "By doing it that way, you are fully secure and it's almost like having your own private garage in New York, which is something we're getting interest in from a lot of co-ops and condos."
Automotion is currently working on a second project on Manhattan's 24th Street, that will convert an existing parking facility into a combined automated garage and luxury condominium.
"We've been approached by a few boards about trying to figuring out how to do different things with their parking," reports Milstein. "Number one: how to maximize parking for their own residents. Number two: how to create larger facilities that can be profitable as a revenue stream."
Park Plus, Inc. is another company that manufactures various types of parking technology, including the 'lift and slide,' a semi-automated method which involves a driver pulling into a lobby area onto a turntable. After the driver exits the lobby and pays by way of a smart card or key pad, the car is moved automatically to a spot in the garage.
They also produce the stackers, where cars are stacked up in a framework-like structure anywhere from two to five cars high, according to Arie Slot, vice president of sales and marketing for Park Plus, Inc., a company that has been in the parking business since 1969 and holds about 80 percent of the New York market share.
"This is simply a more enjoyable process for the consumer," Milstein says. "You get your car brought to you in a short time period—the machine operates at a retrieval speed of two minutes for every vehicle. And, at the same time, you're able to have your car parked securely in a location that has no access to anybody."
Technology = Efficiency
The beauty of any of these parking technologies is that they save space in metropolitan areas where space is so valuable. In an area that used to have room for only four cars, a stacker potentially can add another twelve cars worth of parking, Slot says.
Automation not only saves physical space—it can also get rid of the middleman in the form of the parking attendant or valet.
"The greatest technological shift in the parking industry has been to automate parking facilities with pay stations, eliminating the human cashiering process," Aiello points out. "Through automation, operating costs are lowered and revenue control is improved."
Additionally, parking facility management becomes more efficient through the use of online customer account management, where monthly parkers can sign up for a parking spot, make payments and update their customer information.
More efficient use of physical space and more selective use of personnel are joined in the list of benefits by significant cost-savings.
"In New York, the use of vehicle lifts is becoming more and more common as part of the initial design of residential parking facilities," Aiello says. "Building underground parking with higher ceiling clearances, and thus allowing the use of double or triple stackers, often saves the developer millions of dollars by avoiding the need to construct a second or third parking sub level."
From a green perspective, automated parking can also help preserve the environment since the cars are never running while inside the parking facility. Ventilation becomes less important and the amount of pollution is reduced, according to Milstein.
Analyzing Your Parking Situation
Co-op and condo boards that are thinking about upgrading or improving their building's parking facilities should contact a parking firm to help them get started.
"Automated parking is quite new in the United States—North America, in general, is a late adopter of this technology," mentions Slot. "I think it's due to the fact that we've always had more space. But, clearly in the high land value areas, this is something that's well overdue."
The first step for a board to implement an automated parking system would be to work with a design team that would take a look at space requirements, building permits and zoning issues.
"If a condominium were to approach us, one issue would be to find out what the zoning ordinances in their town are, relative to what type of structure this would be," Slot points out. "Typically, the city likes lots of spaces and requires the developer to include a certain number of parking spaces for the square footage of the complex. Automated parking may be a way a developer can economize on land use and not have to get a variance for having less parking spaces [than is required by the city]."
The board might be interested only in making simple physical or operational improvements like lighting, graphics, parking equipment, etc. In this case, they may want to contract a parking company as a one-time consultant.
Or the board might be interested in more long term parking goals, such as bringing about more efficient operations, raising the level of customer service or maximizing net operating income.
"The most advantageous relationship for long-term objectives is for the board to contract with a reputable parking management company to manage all aspects of their parking operation," advises Aiello.
Costs may vary, depending on the scope of the project.
Boards of smaller buildings may be reluctant to take on the expense of revamping parking facilities, thinking it's better to leave well enough alone. But even smaller co-ops and condos should look into upgrading their facilities, since the costs of construction might very well be offset by a new revenue stream earned by leasing parking spots.
Milstein describes a project currently in the works where a co-op is expanding their 11-car garage into a 30-car garage, selling the additional spaces to people in the neighborhood who need parking.
"This becomes an opportunity to create a value out of a space. We're able to make 30-35 parking spaces out of 10—or 12-car lots," Milstein points out. "Co-ops or condos can then sell the extra 20 spaces they don't need for residents and earn a profit."
Domini Hedderman is a freelance writer and an aspiring novelist living in Erie, Pennsylvania.