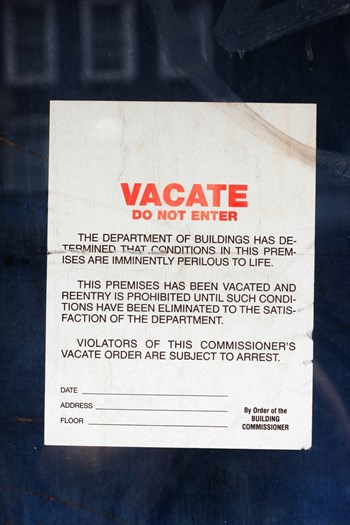 Two Manhattan condo owners who allegedly converted their apartments into illegal micro-units are now in hot water.
The New York Post reported about one owner at 165 Henry Street on the Lower East Side who is accused of transforming his 634-square-foot condo into a duplex of 11 smaller units. Nine people were reportedly living in the tiny, windowless units; the condo, owned by Xue Ping Ni, also contained an illegal bathroom, according to inspectors.
Apparently space was so tight inside the micro-units (the ceilings were only 4.5 feet high), that bubble wrap was placed so that the tenants wouldn't hit themselves on the low-hanging pipes.
Buildings Department inspectors conducted a raid of the condo last Thursday following a complaint via the 311 hotline, according to residents and officials. It is unclear how much the tenants, who relocated from the apartment, were paying in rent,.
Ni was fined over $144,000 for not having sprinklers or the proper electrical and plumbing permits, reported the Post. He was not available when the paper tried to reach out to him for a comment.
Another condo owner in that same building allegedly did something similar with his apartment. Jing Ya Lin was handed 10 violations from the Buildings Department, following a report from the Post that noted the unusual way the air conditioners were arranged in that duplex.
"Tenants living in truncated and windowless dwelling units like this poses an extreme hazard to their safety," said spokesman Andrew Rudansky, as quoted by the Post, "as well as the safety of their neighbors, and first responders – a hazard that cannot be tolerated in our city."
David Chiu is an associate editor at The Cooperator.