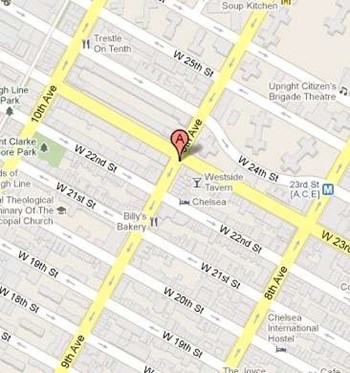 How can you tell whether the on-site property manager at a cooperative, condominium or homeowners association community is doing a good job? And what is a 'good job' anyway? Whether a manager is well-liked and whether he or she manages well may not be the same thing. How do you distinguish one from the other?
Such questions arise whether a building's board of directors hires the on-site manager or contracts with a property management firm that employs the on-site manager. The major difference is that management firms assume responsibility for periodic performance reviews of on-site managers, although some firms involve their clients in the review process.
If your board hires the manager directly, resources exist to help ensure that your performance-review process is fair and accurately measures his or her performance.
Performance Review Consultants
For a fee, your association can tap into the resources of a consulting firm that will provide forms you can use or adapt, and manage the paperwork and record-keeping. One such vendor is ADP TotalSource, a subsidiary of payroll-processing firm ADP (Automatic Data Processing, Inc.) that provides human-resources services and benefits programs.
To find other vendors, Google the search terms "performance appraisal consultants" and "performance review consultants"—but expect that many of the firms listed are likely targeting clients much larger than your board or association. Your board's attorney may be able to offer a referral, and networking at Community Associations Institute (CAI), the Institute of Real Estate Management (IREM) or New York Association of Realty Management (NYARM) events also may help you find suitable consulting firms.
Helpful Publications
IREM offers three performance-review publications free to members. Others pay a nominal fee.
• An 11-page Job Performance Evaluation ($12.95) "enables the reviewer and individual to assess and document the degree to which the individual has accomplished specified objectives from the previous review. The evaluation includes descriptions of performance ratings and key areas in which the individual is assessed."
• Select List of Recommended Performance Measures ($5.95) is a form you can customize to set an employee's "performance goals and expectations."
• Annual Performance Scorecard ($3.95), also customizable, is "an organized set of performance measures, grouped according to various aspects of performance."
Winging It
If you're going to write your own form, first stir your creative juices by collecting some samples of forms created by others. Google the search term "performance review forms" to access forms from such diverse sources as Employee Performance Solutions, Inc. magazine, Massachusetts Institute of Technology, and Microsoft Office.
Then your entire board should conduct a workshop to discuss what performance-review criteria belong on your association's form.
John Wolf, president of Alexander Wolf & Company in Plainview whose company manages 75 properties throughout metropolitan New York, believes that communication should top the list. "A property manager has to be available 24 hours a day and seven days a week and must be a phone call away," he says, "So communication is extremely important."
Michael Berenson, president of AKAM Living Services Inc. in New York City agrees with Wolf about the importance of communication. "It's extremely important to communicate on a regular basis with clients through email or direct contact," says Berenson. "Our managers communicate a minimum of two to three times a week with the client. We send them a detailed action list on a weekly basis that gives them an update on everything that's going on in their building."
Assessing Property Managers
At any job, be it running a multinational investing firm of flipping burgers at a chain restaurant, employees are given periodic reviews of their performance to assess how they're doing, what their strengths are, and what areas need improvement. Property management companies do the same thing with their employees.
"My director of management requires that each property manager submit a meeting report after each board meeting so we can properly monitor the activities of that building," says Wolf. "It addresses any major issues that are happening in the building; concerns regarding interaction with board members. Major projects are broken down, and any issues related between three major departments; my bookkeeping department, my legal department and my management department. Those reports are submitted along with the minutes within 24 hours of a board meeting. Upper management reviews them and meets with the property manager on any issues that need to be addressed."
"Our managers are given certain types of reports they have to do on a regular basis," adds Berenson. "They have to do a monthly walk-through report and they have to give it to the client and to their supervisor. They also have to do a detailed, comprehensive action list. It's a to-do list of all the items they are working on with a status report and it goes to our client and to their supervisor. Those are two ways we make sure that our property managers are doing their job. It's also important for upper management to follow up to make sure that they are working on these things for the client."
"I rely on the feedback from the boards and unit owners in co-ops and condos," says Barry Manson, vice president of ABM Management in Great Neck. "The messages that we get are extremely telling."
Assessing On Your Own
If a building or association board wanted to do an annual or semi-annual assessment of their individual agents' performances on their own, certain criteria should be included.
"Responsiveness to boards and residents is very important," says Wolf. "How quickly do they respond to and resolve issues is another important factor to consider as well as the financial knowledge of the manager and the technical ability to decipher bids."
"One way for a building to assess their property managers would be to survey their residents or shareholders," adds Berenson, "A few questions to include would be responsiveness of the property manager, cleanliness of the building and performance of the staff."
Red Flags
There are red flags that might indicate that a managing agent isn't fulfilling their obligation to a building but it's important to boards and associations to know what they are.
Experts agree the if reoccurring issues keep cropping up at board meetings it means that someone is not executing if the same business keeps cropping up.
"From my perspective a red flag that a property manager may not be doing their job is the failure to submit required reports to upper management in a timely fashion," says Wolf. "Another sign is if they are not in the office or accountable for their time. Another problem is complaints from vendors, such as a vendor requesting payment or requesting a response from a bid."
"If property managers are not visiting the building, that's a big red flag, I can tell if they are not visiting the building if they are not submitting their walk-through reports, and the building report says that they've been there a couple of times a week," says Berenson. "If property managers are not going to the building visiting alterations and working capital projects—that's another red flag, and if they are not getting timely, detailed financial reports that includes the bank reconciliation and copies of paid bills—that another sign of potential problems."
Experts agree that in the end, it's all about what should be done for the greater good of the property and then executing and getting the job done.
George Leposky is a freelance writer and is a frequent contributor to The Cooperator. Additional reporting by Staff Writer Christy Smith-Sloman.