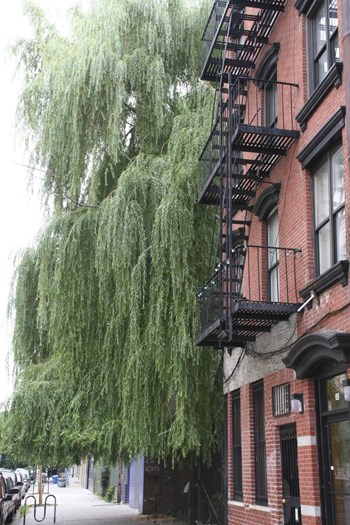 While the grid of streets and avenues may remain rigid and unchanging as the years go by, New York City's neighborhoods are organic entities, constantly shifting and evolving as new features emerge and old ones fade away. Nowhere is this perpetual reinvention more evident than in Manhattan's East Village.
Bordered by Houston Street to the south, Third Avenue and/or the Bowery to the west, the East River to the east, and 14th Street to the north, the East Village was originally considered—and still is, by some—to be part of the Lower East Side. Some native residents still proudly claim Alphabet City as their home turf, and in the parlance of real estate brokers and retailers, other parts now fall under the name NoHo.
Whatever the name, the East Village has become synonymous with artists, dive bars, indie boutiques, sidewalk cafes, and a louche hipster aesthetic that has managed—in some ways, at least—to resist much of the homogenization afflicting the rest of Manhattan, though now even that is changing.
Prior to the founding of New Amsterdam by Dutch traders in the 1600s, the part of Manhattan that would eventually become the East Village was an expanse of swampy marshland crisscrossed with Native American paths and game trails. (Many of these were made permanent thoroughfares—including the largest, which became the Bowery.)