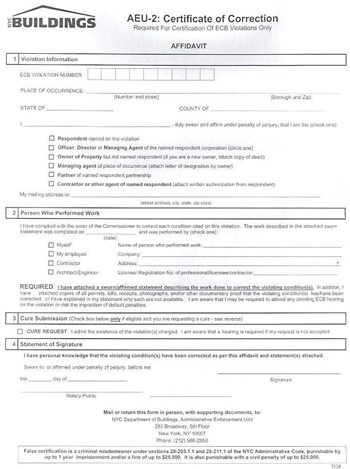 One of the most important things that a co-op or condo must take into consideration when hiring a contractor for a maintenance or construction project is whether the service providers the building are bringing in to do the work are properly licensed and insured. Contractors, subcontractors, and project managers have are not only entrusted to get their jobs done properly, but they have access to private property—so it only makes sense to check the workers' paperwork with as much vigor as you check their references.
This sounds simple enough, but many times unlicensed contractors will submit bids that are far less than those of the licensed ones, and a board or building manager might think it's okay to use these contractors because of the money they can save the building. But if they take a chance on these people and something bad happens, the owner of the building and the board itself could be held liable.
"It's a big chance you are taking if you do that—it's like a game of Russian roulette," says Wayne Bellet of Bellet Construction Co. Ltd. in Manhattan, who has seen unlicensed contractors get projects because of the cheaper prices. "If it's too good to be true, it probably is."
Required by Law
When it comes to New York City, the necessary licensing varies from trade to trade, and different trades require different licenses. The New York City Department of Buildings (DOB) has a Licensing Unit, which is responsible for issuing 18 different types of tradesperson's licenses (see sidebar).
"After a candidate passes an examination and clears a background check, the licensing unit is notified that the individual is qualified for a license," said Jennifer Givner, press secretary for the DOB. "The candidate may then apply for a license in person or by mail."
Currently there are more than 24,000 license holders in the unit's database of approved licenses. Each of the 18 types has different requirements, which can be viewed at www.nyc.gov/dob –you can just click to view the applications and permits page.
Bellet describes the process he went through to get his rigger's license: "You have to have experience of at least five years, and then you can take the test," he says. "When you pass, they come to your place of business to see that you have an office. Then you get fingerprinted and must show proof of insurance."
The license must be renewed each year by showing an insurance certificate, two photos, a bond and the application form, which must mention the city of New York.
With subcontractors, it is the responsibility of the contractor to make sure that they have all the necessary licenses if they are going to be hired on their project or they could be held liable for any damages.
"When it comes to our area, New York City contractors are required at a minimal to be covered by the Department of Consumer Affairs," says Richard Singler of Singler Enterprises, Inc., a lobbies and hallways specialist who performs work in the New York City area. "The general contractor acts as the superintendent of the project and ultimately is responsible for all aspects."
Staying on Top of Licenses
Each job of a maintenance project requires specific licensing. Take roofing as an example—the required licenses would be the following.
Fire Dept certificates if handling propane for roofing.
Fire Dept certificates for welding of steel related to restoration. i.e., lintels or spandrels
Rigging licenses for scaffolding installations.
If a general contractor subcontracts the roofing work, there is an easy way for them to check on whether the roofer is properly licensed.
"Licensing is all public record on the city web site or the DOB site," said Tony Malatos of KNS Building Restoration Inc., in Maspeth. "Also, I suggest that if you have a roofing project and need to verify that the contractor has proper coverage, you should ask for a declarations page to see what their policy covers and if there are any exclusions. Our insurance costs for roofing are extremely high, and a lot of contractors don't carry it—but if there is a claim [and there's no coverage], it will be denied."
On average, the insurance premium for roofing or any risk trade like waterproofing usually adds on about 6 to 9 percent to the cost of a project.
"If a sub has improper coverage and there is a claim, it will come to light and will fall back on the owner and GC," Malatos said. "Then the legal battle begins to drag in the sub, and usually by then, they have shut down shop."
The Blame Game
A board typically hires an exterior consultant to check that the contractors they are hiring have the proper licenses and insurance. It's easy enough to check with one visit to the Building Department's website, but sometimes these consultants just take the word of the people they hire and that's when trouble will follow.
"First of all most managers understand the importance of hiring licensed and insured contractors," said Singler. "In the event that this happens, the liability would probably fall on the co-op or owner due to the fact that the management acts as the owner's agent or rep."
The general contractor is also going to be liable if any damage occurs or someone gets hurt.
"If you were to harm someone or kill someone, you could be brought up on manslaughter charges," Bellet said. "It's all going to flow downhill so in addition to the general contractor, the owner of the building or the board can be held accountable as well. You can't claim ignorance. It's your job to know if they are insured and licensed."
If an unlicensed and/or uninsured contractor or work crew does work in a building and there's a problem—either with the work itself or as a result of the contractor's workers being in the building—there is some help available to a board and/or residents in recovering damages.
If the job is bonded and the work was inferior you can make a claim against the bond.
According to Malatos, "Contractors general liability insurance should kick in if any damage occurred. And if the contractor has caused damage, a three-day notice should be sent via fax and certified mail usually stating that the contractor has three days to correct the damage or you will hire another contractor to correct or fix and back charge his contract for the monies."
If this doesn't work, Singler says there are avenues through the Department of Consumer Affairs that you should explore with an attorney.
Lazy or Crazy?
So why would a contractor work without a license? According to our experts, it could have to do with money, time or just the fact that they aren't thinking with a full deck.
"It's stupidity," Bellet says flatly. "But of course money plays a role. Insurance can be expensive, so it's the easy way out."
Singler thinks that some smaller companies may not realize they need a license, or because they are planning to keep their company small, aren't worried about the risks.
Then there's the time element. With some licenses, such as rigging, you need to work for five years before you can even apply for your license. "A lot of contractors out there are new in the industry or for many reasons cannot get certified," says Malatos, "so they roll the dice and take their chances."
Final Thoughts
Although unlicensed contractors do sometimes get some work, in New York City there are safeguards in place making it easy enough to find out if someone is trying to pull a fast one.
"Most general contractors or subs that work directly for New York City co-ops or management corporations would have insurance and the proper license," says Singler. "It is hard to enter a building without it. The protocol requires that it be in place before the work commences."
So when it's time for your board or building manager to hire a contractor, remember that no matter how much money an unlicensed contractor may save you, it could have dire consequences down the road. You should always hire someone who is licensed—and make sure that you see the proof in writing.
Keith Loria is a freelance writer and a frequent contributor to The Cooperator.