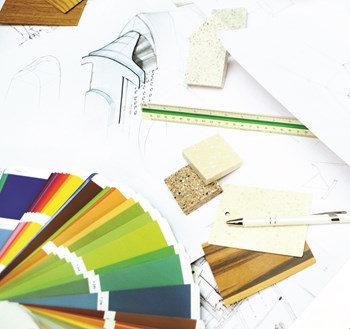 Who wouldn't love the opportunity to stay at home instead of schlepping into work every morning?
Today, more and more people are given the opportunity to avoid the trek into the office and work at home. With babyboomers wanting to stay home with their children, offices downsizing and the development of new technology, there is greater need now than ever for an attractive, user-friendly home office. Combining home and office is especially popular in Manhattan, where the percentage of people who work at home is up to 20 percent from ten percent two years ago, according to a recent survey conducted by Curtis Furniture.
The gamut of people creating home offices runs from therapists, writers and consultants with full-blown offices to bankers, lawyers and even doctors who work at home part time. We need to rethink what we mean by the home office, says Michael Love, president of Quantum Design Group in New York and president of the New York Metropolitan Chapter of the American Society of Interior Designers (ASID). It really isn't one market. The needs, requirements and attitudes of the home office user are really divided.
According to Love, the first group to establish the home office were doctors, lawyers and accountants. These people have had home offices for generations. The offices were usually in the home but with separate entrances. The design for these offices usually went along with the personal preferences of the owner. They have also only looked at their offices as just that: offices. But for many, an office doubles as living space.