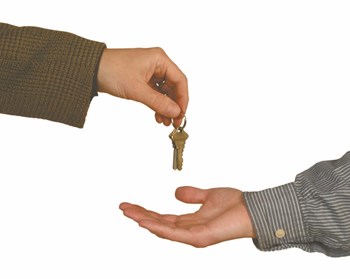 In a perfect world, the relationship between a management company and the co-op or condo it serves would be harmonious, with few—if any—bumps in the road. But this is New York City, and if that vital relationship sours, your board could be faced with the prospect of replacing your agent or finding a new management company. Careful planning and thorough research will ensure that you make a smooth transition from your former company to a new one.
Years ago, the management of residential properties was an in-house service, most commonly offered by owners of residential properties. "It wasn't until the '70s and '80s that you saw a breakthrough of management companies as an independent industry," says Barbara Dershowitz, director of marketing and corporate operations at AKAM Living Services, the parent of AKAM Associates, a residential management company in Manhattan. "The 1990s were a pivotal decade for management companies. When the Manhattan District Attorney brought charges against various companies, it helped clients of residential management companies become more aware of companies' ethics," she says.
According to Michael Brower, of Michael Brower Realty in Hackensack, N.J., buildings switch agents or management companies for a number of reasons. Among the most prevalent are incompetence on the part of the agent or company; bad chemistry between management and the board; dishonesty; poor communication; lack of attention to detail; slow response to issues; lack of preparation for board meetings; and failure to be proactive in managing the property.
Saying Good Bye?
It's crucial to think about the issues you're having with your current management company. If you are simply unhappy with your agent, but are comfortable with the back office services the rest of the company provides, it is possible to switch agents within your management company. "Depending on what each building needs, a company could move agents from building to building in order to utilize specific skills needed for a property or project," says Brower. While your board should make every effort to salvage its working relationship with the current company, sometimes it's simply not possible.
Although switching companies does not happen frequently, it is common when a new board is put in place. Switching companies based primarily on price is less common, although it does happen. Greg Carlson of Carlson Realty in Forest Hills, does not see as many boards bargain hunting these days, as was often the case in the past. "Boards are realizing that you get what you pay for," he says.
Budget concerns may determine what a building can ultimately afford, but keep in mind that paying for fewer services may mean that your board will be forced to take a more active role in management issues. Don't forget to factor in the value of board members' time. If members are spending too much time on day to day operations, the board might not tackle budgeting and planning issues that could have saved the building far more money.
Meet Your Match
The board will do most of the legwork during the selection process. Shareholders and owners generally don't have a say in the new management company or agent, so its up to the board to act in their best interest to find a good match to ensure that the building won't experience a repeat of the old problems.
Try to find an agent who deals with your type of building. If you're small, don't pick one that deals mostly with buildings that have more than 100 units. "Companies that handle bigger buildings may not be able to give your building the kind of attention it needs," warns Josh Prottas, a manager and consultant with Working Realty, Ltd.
Margie Russell, the executive director of the New York Association of Realty Managers (NYARM) suggests that boards talk to the management company's staff. They can give you perspective on the day-to-day operations of the company/agent and provide insight into their working relationship.
Don't be shy about asking tough questions. The more information you can get, the better, says Dershowitz, who is the co-author of the book, How To Choose The Right Management Company For Your Residential Property: A Decision-Maker's Guide, which includes 40 questions boards should ask of prospective new management.
"Ask the management company why they are interested in managing your property," suggests Dershowitz. "Ask them, 'What's in it for you?'" She also advises that boards ask:
Who in the organization is ultimately responsible for the property manager's performance? This will give you a hierarchy of accountability.
• What are the emergency procedures?
• What are the company's major project bidding procedures? Does it adhere to a sealed process, in which sealed bids must be opened in front of the board?
• What services will we lose if we negotiate a lower fee?
• How do you measure and document client satisfaction?
• How are you different than your competitors?
• How are you going to handle this transition? This question is critical and the new company must be able to show your board a transition protocol.
Also share with a prospective company any problems you are having with your current company, and ask how they would address them. If they are not prepared to answer these questions, says Dershowitz, look elsewhere.
"Interview the likely agent to manage the property and check buildings they personally have managed, as well as the company. Retention of accounts is a good sign and shows that the agent can get along with various board members over a period of years while doing the job," says Brower.
"There is no oversight body for residential management. But you can go to vendors and service providers, who will speak from their own experience. Your best bet is speaking with clients who are managed by those companies," says Dershowitz.
Go Time
The amount of notice your board gives the outgoing management company or agent depends upon what is stated your contract (most specify notice of 30, 60 or 90 days) as well as your particular circumstances.
Switching management companies can take one to three months (or longer) depending on the circumstances. Generally, the outgoing agent will provide a list of transfer materials and the incoming agent will sign off on it. "This should be done with the billing info at least two weeks prior to the change and all books, records and files no later than the last day of the agents' contract," says Brower.
Although no law spells out the time period in which the former management company must turn over materials to the new company, the Real Estate Board of New York (REBNY) has created transition procedures to which its member companies adhere.
The guidelines state that the transfer of all materials must be completed within 60 days. Specifically:
• Upon receipt of the termination letter, the outgoing agent must immediately provide federal ID number, rent roll (maintenance/common charges), alternate address listing and MDR card. A transfer letter from the outgoing agent should be sent immediately to the payroll agent (if it an outside agency) authorizing the transfer of the accounts and payroll records.
• The balance of the documents must be transferred to the new managing agent five to ten days before the actual transition. "Cash balances available for transfer" means cash in the account less outstanding checks, balance for payroll, mortgage payment (if authorized) and a reserve fund of $2,500.
• The final bank reconciliation, final cash balance, final month's management statement, and payments, miscellaneous or relevant documents must be made within 60 days. The new agent is responsible for preparing a report, attached to the minutes, for the board and the transferring agent as what documents are missing.
"These guidelines are voluntary but we publish the names of the firms that agree to follow them," says Maryolyn Davenport, a senior vice president at REBNY. "If a firm agrees and someone complained that they did not, we would look into it but I can't recall that happening. The sense among our members is that this is a good industry standard, and it is in everyone's best interest to follow it."
In situations where management is in house, as with large properties that have a management office in the building, the board must make sure the outgoing company does not take anything, says Dershowitz. In addition, incoming management needs to work with the outgoing company and be present to learn the various filing and record-keeping systems work.
Although the transfer is most often handled between companies, do approach your new company with any questions or concerns you might have.
"Our job as a management company is to make the board's job as easy as possible," says Dershowitz. "We keep the board apprised on a regular basis during the first couple of weeks. We tell the board, 'This is what we've gotten, this is what we still need and when we need it by.' The board should not have to be involved in the transition process because that's the purpose of the management company. But when a board requests that we do something a certain way, we will include that in our process."
Dershowitz notes that it's also essential that the new management company be made aware of any sales going through during the time of transition. The board should ensure that it communicates this to the new company before it is in place.
If you are parting ways with your departing agent or management company on bad terms, make sure all sensitive information, such as banking or account information, is handed over to the new management. If theft or fraud has occurred, you'll want to make changes or close accounts as soon as possible. "Change everything," says Carlson. "I would suggest that boards have signatory powers, just in case they have to take over immediately. Boards should have the ability to withdraw money and place it in different bank accounts or banks, whichever they wish."
"Some boards prefer the old agents to close the account and transfer money to the new agent's account so there is no confusion about the ending balances. This goes hand-in-hand with changing agents at the end of the building's fiscal accounting year," says Brower.
Getting Up To Speed
Once your new agent/company is in place, or just prior to the transition, the board should communicate the change in writing to residents and vendors. If your departing company is leaving on good terms, it may choose to alert your vendors as to the upcoming change.
"The current company can send a notice to vendors announcing the new management company and the effective date of the change with the last payment to the vendor," says Brower. "Or the new agent can send the notice prior to the start date of their contract." Your board must be ready to work with the incoming agent to get that person up to speed with the details of your building, says Carlson.
"You have to remember that things are not going to be smooth in the first month and the board may have to pay an extra premium [to the incoming company] for that period of time because it may be over and above the scope of management responsibilities."
"The new agent should read the board minutes of at least the last year and spend lots of time at the building with the building staff and liaison with board members, especially during the first month," advises Brower.
"Before I take on a new building, I want to talk to a main point person on the board, whoever that may be, and want to try to find out what the problems are," says Prottas. He also thinks it's wise for the new management company/agent to communicate with the outgoing company or agent to get a full picture of the building's situation.
"It takes about six months for the new management to get a good handle on the building," says Prottas. "Some immediate changes can be made, but to actually know the inner workings takes about six months."
Stephanie Mannino is a freelance writer and a frequent contributor to The Cooperator.