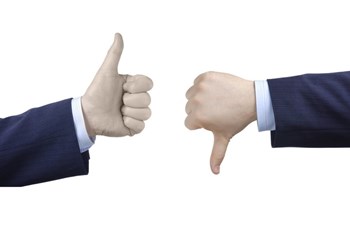 Crises have the tendency to bring out humanity's best—the healthcare professionals, delivery people, and residential building workers on the front lines of the current pandemic, for example—but of course they can also throw humanity's worst into sharp relief as well. Two recent news items illustrate examples of each playing out in the multifamily housing arena.
Housing For Heroes
According to a recent press release from co-living company Outpost Club, the New York-based company is offering special housing for traveling doctors and nurses amid the COVID-19 crisis. Its March 25 announcement explains that Outpost Club "will make new, dedicated housing available to the traveling doctors and nurses descending on New York, New Jersey, and California who are assisting in the frontline efforts to treat coronavirus (COVID-19) patients" starting that day.
In an effort to maintain the safety and health of their existing tenants, as well as that of the incoming healthcare professionals, Outpost notes, the housing designated for medical workers consists of separate, complete apartments or houses, rather than their usual shared-housing format.
Per the press release, these units, located in Brooklyn, Manhattan, Jersey City, and San Francisco, are offered to traveling healthcare workers at two specially discounted rates: $990 or $1,190 per month including utilities, depending on the location. Outpost Club intends to make the application, moving, and residency processes as easy as possible for the medical workers by not requiring a security deposit, allowing month-to-month tenancy, and expediting move-ins.
Outpost co-founder Sergii Starostin explains, "Our company was founded on the idea of reducing the burden of finding a place to live in a new city while also creating community. Now it's our job to do our part in helping to protect our local communities and contributing in any way we can in the fight against this pandemic."
Interested applicants should visit outpost-club.com, click "Apply," and use the referral code "HEROES."
Profiting From the Pandemic
On the other side of the spectrum, Gothamist reports that the landlord of a Hell's Kitchen building recently preempted a tenant family's upcoming lease renewal with an email explaining that the building's proximity to the Javits Center—parts of which were soon to be converted into hospital space for non-COVID patients to alleviate the surge of COVID-19 patients in existing wards—made it too lucrative a prospect to allow the family to have housing security at their current rent.
According to Gothamist, in the landlord's initial email on March 19, the company president wrote that "We have high demand for medical personal [sic] coming to NYC with Javits center turning into a hospital." The landlord (who the family did not name, given the tense situation, but whose worth is estimated to be around $1 billion) therefore would be forced to raise the rent on the one-bedroom apartment by 25% -- to $4,000 per month -- starting June 1. That was "the best we can offer," a representative of the landlord later emailed the tenants.
With their future income already in question, not to mention dealing with the daily upheavals and mortal fear already resulting from the virus's spread, the tenants told Gothamist that to be given such an increase at this time "feels like extortion." James Whelen, the president of the Real Estate Board of New York (REBNY), of which the landlord is a member, agreed, saying it was "reprehensible for anyone to take advantage at a time of humanitarian crisis. Now is the time for everyone to work collaboratively to help each other."
While perhaps outrageous and morally questionable, the landlord's actions appear to be perfectly legal under state and city laws, according to Ellen Davidson, an attorney with the Legal Aid Society. "As long as they've complied with notice requirements, it's completely legal," she says, noting that as far as she's concerned, this type of predatory behavior during a crisis is "horrifying."