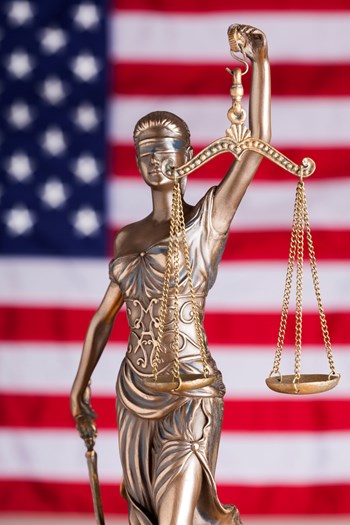 When it comes to legislation and legal issues that apply to condo associations, co-ops, and other multifamily housing models, the focus is often local: city ordinances, council meetings, and so forth – but there are judgments handed down and bills passed that impact buildings and HOAs on a national level. For boards and managers who want to stay in the know about how the law impacts their homes and communities, it pays to keep abreast of these developments, even if they happen on the other side of the country.
Airbnbehave
Short-term rentals through Airbnb and other home-sharing platforms have become a hot-button topic in state legislatures around the nation this year. In several states, lawmakers are debating bills that would prevent local municipalities from prohibiting such rentals.
The issue has individual condo owners who can earn serious money hosting short-term sub-tenants at odds with neighbors over security concerns and the presence of strangers in their buildings. An association's governing documents may ban short-term rentals, explicitly allow them, or not speak to the issue at all. This adds up to a lot of potential for contentiousness and outright conflict in buildings both large and small.
Michael T. Lanning, a property manager and president of the nationwide Institute of Real Estate Management (IREM), says that his organization surveyed its 20,000 members to get a sense of where the majority stands on the short-term rental controversy. "They're mixed on the issue," he says. "Some think it's excellent that they can fill vacant units; others have association rules and security issues."
"We haven't seen a lot of legislation that says associations may not prohibit," says Dawn M. Bauman, senior vice president of government and public affairs for the Community Associations Institute (CAI). "We want to make sure associations have the ability to decide for themselves. If the states do legislate, we've been successful in having them say 'let the associations choose.'"
Another reason why an association might oppose short-term rentals is the Federal Housing Administration's unwillingness to certify a building with such rentals for mortgage loans underwritten by the Department of Housing and Urban Development. "If certification matters, you have to be able to prohibit," Bauman says.
According to Bauman, CAI is tracking about 200 local ordinances, with the most in California (67), followed by Florida (14), Colorado (11), and Tennessee (11). Many of the local ordinances prohibit short-term rentals.
In New York City, renting out an entire apartment through Airbnb for fewer than 30 days has been illegal since 2010, but in 2016 the city agreed to act against hosts and not fine Airbnb. Anaheim, Santa Monica, and San Francisco, California also have restrictions. Chicago passed a law in 2016 that requires registration of host accommodations, payment of applicable taxes, and abiding by condo, co-op, or homeowners' association rules.
Rationale for State Laws
The short-term rental issue is a prime example of how state lawmakers get involved in writing laws for the 330,000-plus common-interest residential communities in which 68 million Americans live. Because such communities are organized under state statutes, owners look to government for redress and guidance, typically in the form of bills introduced in state legislatures.
In 2016, CAI tracked and took a position on nearly 1,000 pieces of proposed state and federal legislation. The sponsors of these bills sought to fine-tune existing statutes, help lobbyists pursue their agendas, and respond to well-intentioned constituents who in some cases don't understand how condos work.
Among the bills that didn't pass in 2016, many are perennials that reappear with minor tweaks in one legislative session after another, and in multiple states (especially those with the most common-interest communities). Following is an overview of such issues:
Construction Defects
Developers and builders in 10 states—Colorado, Florida, Maryland, Minnesota, Nevada, New Jersey, New York, Texas, Utah, and Washington—have asked their legislatures to reduce the time allowed to find defects and file lawsuits.
They also want to create hurdles to legal action, such as getting a super-majority of all owners, giving members a detailed list of what they're suing about, providing owners with a budget of what filing a given lawsuit will cost the association, and getting their approval for a special assessment to pay for litigation.
In Connecticut, future legislation may be necessary to aid residents whose foundations are crumbling due to a high level of pyrrhotite, an iron sulfide mineral in concrete sourced from a quarry in the state's northeast corner. Pyrrhotite reacts with water to cause deterioration in the concrete, explains George L. Miles, an attorney with Perlstein & McCracken, a law firm in Farmington, Connecticut, and a member of CAI's Connecticut Legislative Action Committee. The state attorney general, George Jepsen, has urged state lawmakers to limit the quantity of pyrrhotite and other iron sulfides allowed in concrete.
Manager Licensing
Legislators in six states—Connecticut, Hawaii, Illinois, Maryland, New Jersey, and New York—are considering bills related to community association manager (CAM) licensing.
Illinois has been trying to implement CAM legislation since 2011, says Pat Costello, a shareholder at the Keay & Costello law firm in Wheaton, Illinois, and a member of CAI's Illinois Legislative Action Committee. The 2011 legislature passed a bill to license individual CAMs.
"Then it went to the Department of Financial and Professional Regulation [DFPR] to create rules and forms," Costello explains. "They asked, 'What do we do with situations where the individual manager isn't holding funds and doesn't have individual fidelity coverage because he's employed by a management firm?'"
The legislature addressed that issue in 2013, creating a three-tier structure with separate licenses for underlying managers, supervising managers, and community-association management firms.
However, before the rules could be written or the forms prepared, a new governor and administration took office in 2015. "They were interested in deregulation," Costello says, so a bill was introduced to repeal the three-tier structure and return to individual licenses. Now the DFPR keeps a roster of management firms that hold association funds, and each firm must designate a supervisor.
In New Jersey and New York, the licensing bills have been simple. "The manager must be licensed and take courses," Bauman says. In New Jersey, a bill passed in 2015 on its third try, only to be vetoed by Gov. Chris Christie, who complained about its $2 million implementation cost. Bauman says New York has considered a similar bill for at least the last five sessions.
In Connecticut, Miles says, a pending bill will make a technical change in the CAM law, from fidelity insurance to fidelity bond. "No one sells fidelity insurance anymore," he explains.
Ombudsman Laws
Seven states—Connecticut, Hawaii, Kansas, Michigan, New Jersey, New York, and South Carolina—are considering an ombudsman program to help residents of common-interest communities with complaints about their association. Some of these programs would establish a new state office; others would operate under the state attorney general's office.
Florida is among states which already have a functioning ombudsman program. Illinois passed ombudsman legislation in 2016 and appointed Adrienne Levatino as the Condominium and Common Interest Community Ombudsperson effective January 1, 2017. A website — www.idfpr.com/ccico — explains what she does and doesn't do.
Ombudsman programs are a way to redirect owner complaints and hopefully deescalate conflicts before they metastasize into litigation. In many cases, no one is doing anything wrong, but residents are unhappy because they don't fully understand their rights and responsibilities in a common-interest setting. For example, Bauman says, "Someone wants to paint his house like the American flag, and the association won't let him."
The legislation in Connecticut, New Jersey, and New York "has a pretty hefty price tag," Bauman says. "They have to increase staff to establish and support such programs. We see these bills struggle to pass because of their fiscal impact."
Solar Restrictions
Seven states—Delaware, Hawaii, Indiana, Missouri, New Jersey, New York, and Utah—have legislation pending to strike a proper balance between solar restrictions and property rights. Many community associations prohibit installation of solar-energy systems; the legislation would allow such installations, and prohibit the associations from imposing unreasonable restrictions. Solar panel companies support these bills.
"Critics don't want panels visible from the main road, but some people say bring it on," says Bauman. "That depends on the culture of the community."
Tesla, Inc., the company made famous by developer Elon Musk's electric cars, is working on glass 'solar shingles' for roofs. This technology may become commercially available by the end of 2017, but it could be much more expensive than solar panels, so its cost may be prohibitive even if an association wants to mandate it for aesthetic reasons.
Regardless of whether you live in a tiny, tight-knit condo association with just a few units, or a sprawling complex with hundreds or even thousands of fellow residents, keeping up to date and staying aware of what's on deck and what's coming in terms of legislation and legal developments is crucial to keeping your own community on the right track – and on the right side of the law.
George Leposky is a freelance writer and editor living in Miami, Florida, and is a frequent contributor to Cooperator publications.