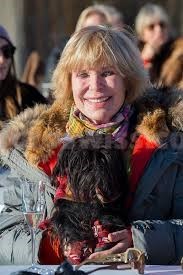 According to Real Estate Weekly, an Upper East Side co-op recently scored legal victory over a litigious shareholder. The co-op, at 12-14 East 64th Street, was granted nearly $400,000 in legal fees in a case that stemmed from flood damage to a certain resident's apartment.
The resident, Verina Hixon, sued the co-op a dozen times between 2006 and 2019 over the damage, and in the interim withheld her maintenance payments. During that time, she was awarded insurance payouts and abatements, but ultimately wound up owing the co-op more than $400,000 in late dues, plus the hundreds of thousands the board had accrued in legal fees defending itself, per a court ruling last year in the co-op's favor. Hixon appealed, claiming the fees were unreasonable, but according to Weekly, the appeal was dismissed by the New York State Appellate Division, First Department. The co-op terminated her proprietary lease and evicted Hixon in 2016, putting its nearly 15-year battle behind it.
But who is Verina Hixon? A 75-year old Austrian ex-pat, Hixon arrived in the U.S. in the late 1960s and eventually became associated - often romantically - with some of the more unscrupulous movers and shakers of the Reagan era. One of her paramours, Teamster boss John Cody, reportedly bought her three apartments in Trump Tower in the early '80s. Cody's father controlled the city's construction trades at the time, and according to author and former Mario Cuomo staffer Steve Villano (whose brother Michael was a member of the Gambino crime family), led Cody and then-developer Donald Trump to have regular business dealings.
Cody ended up stripped of his union leadership and jailed, and Trump sued Cody's then-consort Hixon for $250,000 worth of alterations to her Trump Tower apartments, according to Real Estate Weekly. In Villano's account, Hixon countersued for $20 million and threatened to bring in the Attorney General to examine Trump's alleged kickback payments to himself. Trump backed off, and Hixon kept living in Trump Tower "through the end of the decade," according to Villano, "until her money finally ran out."
In 1999 she moved into the co-op at 12-14 East 64th Street, where she apparently befriended the ex-wife of her former residence's namesake, none other than Ivana Trump. In 2013, according to the Weekly, their friendship soured during a holiday stay at Hixon's home in St. Moritz, Switzerland, where Trump's then-boyfriend Marc Antonio Rota let his two dachshunds "run amuck [sic]." Concludes the Weekly, "Hixon is now believed to be living at her St. Moritz home full-time where she chats on Facebook to friends, including playboy developer Thomas Kramer and Saudi Prince Mishaal bin Abdullah."