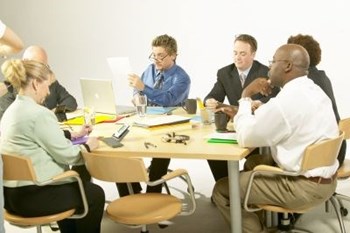 Question: When reviewing applications from prospective purchasers, can a co-op board treat a married couple differently from an unmarried one without running afoul of New York's discrimination laws? Answer: Possibly.
While courts have been tackling the issue of discrimination based on marital-status in the context of rental apartments, university housing, and the workplace for years, there seems to be a dearth of case law involving co-op apartment buildings. Recently, however, a New York County Supreme Court case, Latoni v. Sherman Square Realty Corp., decided by the Honorable Emily Jane Goodman, may set the standard for such disputes.
In Latoni, the plaintiffs, Lisa Latoni and Andrew Jorgensen, were a heterosexual, cohabiting, unmarried couple who jointly signed a contract to purchase a cooperative apartment, and who had successfully procured a bank loan to purchase the unit. When it came time to secure board approval for the transaction, however, the couple was informed that only Latoni could purchase shares because individually, Jorgensen was financially unqualified.
In this case, the board treated applications from married couples as coming from a single economic unit, and often approved such applications—even when one spouse had no income at all and would not otherwise be financially qualified to purchase an apartment. But, when an unmarried couple submitted an application, the co-op treated the application as if it came from two disparate economic units. If the board determined that one of those individuals were financially qualified and the other was not, only the financially qualified individual was approved.
Thus, the question here is whether the co-op's policy, which denied Jorgensen the opportunity to purchase the apartment jointly with Latoni, comprised a form of prohibited discrimination.
Some Background
In deciding the co-op board's motion to dismiss, Justice Goodman reviewed the relevant—but limited—case law, such as Matter of Manhattan Pizza Hut v. New York State Human Rights Appeal Bd., in which an individual who worked under her husband's supervision at the Pizza Hut restaurant in question alleged marital-status discrimination when she was fired under the company's rule forbidding employees to work under the supervision of a spouse, parent, sibling, or offspring. New York State's highest court, the Court of Appeals, concluded that the plaintiff was not fired for being married, but was fired because she was married to her supervisor. Therefore, her marital-status discrimination claim could not prevail.
Similarly, in the case of Hudson View Properties v. Weiss, the Court of Appeals held that the eviction of a single tenant from an apartment based on her cohabiting with her male partner in violation of her lease agreement did not constitute discrimination based on marital status. Here, the single tenant would not have been evicted had she been married to her partner. The court concluded that the tenant was not evicted because she was single, but because she violated her lease by living with someone who was a non-family member. The court essentially held that the lease had the effect of more broadly discriminating based on family composition, and not narrowly on marital-status.
And finally, in Levin v. Yeshiva University, the Court of Appeals held that the University's housing policy did not discriminate on the basis of marital-status. In that case, the University provided housing to its medical students, their spouses, and dependent children only, which resulted in the exclusion of the plaintiff's lesbian partner. The court reasoned that because the housing policy allowed all of its medical students, whatever their marital status, to live in student housing, for which plaintiff applied and was accepted, the policy did not discriminate on the basis of marital-status. The court further characterized the housing policy as preferential treatment to families, as opposed to discrimination on the basis of marital-status.
What it All Means
If any similarities exist between these three cases examined by the court, it is that marital-status discrimination has been defined quite narrowly. As a result, the Supreme Court elected to analyze Latoni and Jorgensen's situations separately. After all, since Latoni had been granted the right to purchase the apartment, her marital status was technically irrelevant to the cooperative board's decision.
As in Levin, where a medical student could not maintain an action based upon marital discrimination when she was permitted to live in university housing while her lesbian partner was not, Latoni could also not maintain an action against the cooperative board for the denial of a benefit to her cohabiting partner. And unlike in Hudson View Properties, where the plaintiff was evicted for living with someone other than a family member, Latoni was not denied any benefit. To the contrary, she was permitted to purchase the apartment.
However, Jorgensen's discrimination claims were different, in that he alleged a denial of a benefit to himself. Had Jorgensen been married to Latoni, he would have been permitted to purchase the unit. Thus, according to the court, Jorgensen lost a significant benefit solely because he was single. And that stated a prima facie discrimination claim on the basis of marital-status in the terms, conditions, or privileges of the sale, rental, or lease of a housing accommodation. The court distinguished Jorgensen's situation from Manhattan Pizza where the plaintiff was discharged because she was married to her supervisor. Jorgensen was denied the opportunity to purchase the apartment because of his own particular circumstances, not because of his relationship with a particular person. As a result, only Jorgensen's discrimination suit against the cooperative was permitted to proceed.
If upheld on appeal, the outcome of Latoni v. Sherman Square Realty Corp. could have a significant impact on how cooperatives and other housing providers enforce policies relating to married and unmarried couples. Until we receive definitive guidance from our appellate courts, the best advice to boards is the most obvious: "Thou shalt not discriminate."
Lucas A. Ferrara is an attorney with the Manhattan-based law firm of Finkelstein Newman LLP.