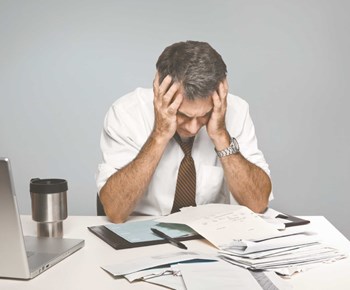 Lawsuits, by their very nature, are acrimonious affairs. They can be messy, they're time-consuming, and even when they're relatively uncomplicated, they're expensive. For a lower- or median-income co-op or condo resident, getting sued or needing to bring legal action against someone can trigger serious panic.
There are low- or no-cost legal resources out there, however. Arbitration and other methods for alternative dispute resolution, or ADR, have existed for some time and can provide a lawsuit-free path to harmony—or something like it. These methods aren't right for every co-op- or condo-related dispute, but for the shareholder who can't afford a lawyer, it might be the way out of an otherwise sticky, costly situation.
An ADR Primer
According to the American Arbitration Association (AAA), arbitration is "the submission of a dispute to one or more impartial persons for a final and binding decision, known as an 'award.'" If that sounds a lot like a lawsuit, it's supposed to: The primary difference between arbitration and a lawsuit is essentially the degree of formality used by the people involved. Arbitration was actually here first: the Egyptians, Greeks, and Romans all resolved conflicts using the arbitration method before instituting a formal court system. Mediation and negotiation, other forms of ADR, are similar to arbitration in terms of process, except that the decisions made in those processes are usually non-binding.
Though the formal court system certainly has its advantages, (the right to appeal, recognized precedents, etc.) when a plaintiff brings a problem into a court of law, there's a lot of red tape involved—tape that is theoretically eliminated in ADR. Lawsuits must be scheduled far in advance; arbitrations can be heard quickly. If you file a lawsuit, there are many rules of evidence to follow; those rules don't apply in ADR, so you can take your time explaining your case and bring in as many homemade pie charts as you like. Juries hear most lawsuits; there are no juries in ADR proceedings. With ADR, an award is decided by a neutral third party that could be an attorney, a retired judge, a teacher, businessperson, psychologist, or anyone with expertise relevant to the case.
Arbitration decisions are not final or binding unless specified in a contract's arbitration clause. If the decision is binding, an appropriate court will make the award an enforceable judgment. If either party is unsatisfied with the way things worked out, they are free to pursue formal legal action from there.
Is it Really Cheaper?
Though many lawyers will argue that arbitration isn't really a cost-effective alternative to litigation, the numbers consistently show that it is. In fact, perhaps the most appealing aspect of ADR for most people is the difference in cost. According to David B. Schachter, a Jackson Heights-based attorney who specializes in residential and commercial real estate law, the average housing-related lawsuit can cost anywhere from several hundred dollars to as much as $5,000—and that's just the average. Hiring a professional mediator or arbitrator, however, whose hourly rates can be as little as $75, can cut costs drastically.
In response to the current economic climate, AAA launched a "Flexible Fee Payment Schedule" for parties who file arbitration cases in commercial, construction, international and individually negotiated employment disputes. The initiative, implemented in June of last year, allows parties the opportunity to initiate arbitration cases at reduced AAA fees. Some ADR advice can be obtained at no cost in cases involving low-income parties. The Association of the Bar of the City of New York, in cooperation with the Lawyers' Association of New York County, helps citizens locate competent legal services through their Legal Referral Service. (Call 212-626-7373 for more information.). There is also a website to help lower income New Yorkers with their housing problems. You can log onto www.lawhelp.org/ny/ for more information.
With the recent economic crisis, more and more homeowners are facing defaults on their mortgages and foreclosure. The Lawyers Foreclosure Intervention Network (LFIN), co-sponsored by the Federal Reserve Bank of New York, is a response to the recent dramatic increase in home foreclosures related to the subprime lending market. The project provides legal assistance to low-income homeowners facing foreclosure, with the goal of keeping people in their homes. Volunteer lawyers from the NYC Bar negotiate workout arrangements with lenders and, where appropriate, represent the homeowner in litigation.
And for those whose legal budgets are closer to zero, there are options for aid. The Legal Aid Society (LAS), founded in 1876, provides a full range of civil legal services. While the Society's work focuses on the indigent, their network of resources can be of value to anyone seeking direction regarding low- or no-cost legal aid. In 2009, the LAS reported that they helped a 40-unit financially troubled limited-equity housing cooperative obtain tax relief from the City of New York, which in turn enabled the co-op to continue to provide affordable housing for low-income families.
Gaining Ground in Co-ops & Condos
Though non-formal court dispute resolution has been around for thousands of years, it's not always been a go-to option for co-op and condo dwellers. This may be changing.
Eva Talel is a partner in Stroock & Stroock & Lavan LLP, a law firm with a dedicated co-op and condominium practice that represents over 200 co-op and condos primarily in Manhattan. Talel, who has many years of counseling and litigation experience at the trial and appellate levels as well as in arbitration and mediation formats, says, "Historically, alternative dispute resolution has not been used in co-op and condominium disputes; there is a well-settled body of case law regarding disputes between co-ops and condominiums and apartment owners. However, more recently attorneys in the co-op and condominium bar have attempted to develop mechanisms for encouraging apartment owners to mediate or arbitrate disputes between apartment owners relating to quality of life issues."
Those "quality of life issues" are the issues behind most co-op and condo conflicts, after all. Says Schachter, "The most common types of suits or complaints made by co-op and condo dwellers involve maintenance increases, improper care of public space and maintenance of the building." Talel agrees, adding to the list "Noise, odors, secondhand smoke, apartment alteration-related issues such as vibrations, leaks and excessive dust."
As Talel points out, more attention is being paid to ADR as a viable method for resolving complaints related to these kinds of issues. "The Co-op and Condominium Law Committee of the New York City Bar Association, together with the Association, sponsors a mediation program [called] 'Mediate, Don't Litigate' for such disputes," she says, noting that information can be found on the Bar Association's website, www.abcny.org.
"In addition, the committee has developed a model provision that can be adopted as part of a co-op or condominium's rules and regulations which would require apartment owners to mediate such disputes with other apartment owners in the first instance. Because mediation is non-binding, no legal rights are lost by apartment owners who engage in this process. However, if the mediation is successful, litigation and the attendant expense and disruption to the co-op/condominium community can be spared."
First Steps
If you find yourself faced with a dispute that looks like it's going to escalate past heated arguments over the phone, it's crucial to seek legal advice at once. But don't just call up your cousin—not unless he's a lawyer, that is.
Schachter says that that if you're about to be embroiled in legal issues, try to leave the work to the professionals. "Many people think they're smarter than their lawyer, or they prefer to take a friend's advice over their lawyer's." This is a bad idea. Whether you take a meeting with your condo or co-op's official lawyer, call up a representative from an ADR organization or utilize a free legal counsel service, seeking advice from someone with experience is the absolute first thing you should do when faced with possible litigation.
After that, it's wise to take things slowly and be prepared for them to go slowly, too. One of the most common misconceptions people have about legal options upon suing or being sued, according to Schachter, is that a court case will resolve matters quickly. "The court system can be lengthy and involved," he says; even when using ADR, resolving conflicts of the co-op and condo nature can take many weeks or months. But with resources available that help you avoid the high cost of doing legal business, you can survive a legal action with your soul—and at least some of your bank account—intact.
Mary K. Fons is a freelance writer and a frequent contributor toThe Cooperator.